STANDARD SIGNAL, HIGH PROFIT
BENEFITS OF REDFOX CAPITAL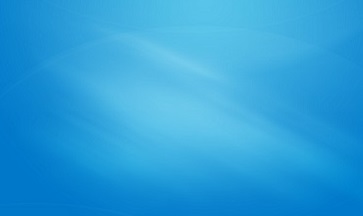 Signals
USDCNH - BUY @7.183
Status - ACTIVE
Take Profit - 7.1928
Stop Loss - 7.1693
Date - 08-12-2023
PREVIOUS SIGNALS UPDATE
Symbol
Order
Close
TP
TP2
SL
WIN
LOSS
Proof
XAUUSD
SELL
TP2
1997.16
1995.16
2003.16
40.48pips
View
XAUUSD
SELL
TP2
2004.54
2002.04
2012.04
52.6pips
View
XAUUSD
SELL
TP1
2004.09
2001.09
2010.09
31.86pips
View
XAUUSD
SELL
SL
2001.16
1999.16
2007.16
-38.66pips
View
XAUUSD
SELL
TP2
2014
1995
2041
345pips
View
USDCAD
BUY
SL
1.36362
1.36639
1.35632
-43.6pips
View
XAUUSD
BUY
MANUAL
2009.17
2012.65
2000
7.59pips
View
XAUUSD
BUY
SL
2014
2017.42
2005
-59.3pips
View
XAUUSD
BUY
SL
2014
2017.42
2005
-53.92pips
View
EURJPY
SELL
TP2
155.55
155.11
156.01
74pips
View
Profit/Loss =
551.53 Pips
-195.48 Pips
Why should you select REDFOX Capital?
RedFox Capital is reliable in supplying the best quality Forex signals. We strongly focus on signals which are searched through the best transaction modes: analysis of supply and demand, Elliot wave, price action and we always have experts who analyze real time...The signals are always sent to you fastest with at least 3 signals per day and analysis and opinions of the experts..
We give opportunities to provide Forex signals to all traders, including newbies and experienced ones. We always suggest stop-loss point, take-profit point and warn dangers as well as volatility immediately when the market changes.
Besides, with power of our technology, RedFox Capital will support you to carry out automatic bot, which is based on 100% of quality signals we supply. This means that even if you are a new trader or do not have enough time to trade, you will still be supported and use our strength to make profit.
FAQs
What is RedFox Capital?
We are experienced traders in market. With all experience and knowledge, we established Redfox Capital to track volatility of the market to look for potential entry point.
How do I receive signals?
We will send you signals via Telegram and email. Please note that now RedFox only provides signals, if you want signals to put buy/sell order into your MT4 account, please contact us via Telegram https://t.me/redf0x1
What kind of signals does RedFox have?

All of our signals show: entry point, take profit point and stop loss point particularly and clearly. All users can take use of these indicators. We commit to providing:

1. The best entry method.

2. The best entry time.

3. The most profitable currency/goods.

Do I need to have trading experience?
You do not need to have trading experience because we will help you carry out the most difficult tasks: tracking, analyzing and giving assertion. You can use these signals the most effectively.
Which exchange should I use account in?

We recommend Exness for the following reasons:

1. Very low spread.

2. Very low transaction cost.

3. Fast speed of matching order.

4. Paying in and withdrawing quickly.
RISK WARNING: Trading foreign exchange on margin carries a high level of risk and may not be suitable for all investors.